Restored waters for Natterjack toad at Fågelsjön 🐸
Finally the first of the danish SemiAquaticLife-actionplans are being carried through! On the military exercise grounds of Søgårdlejren at Aabenraa in the very south of Jutland, 6 new ponds and 4 restoration of ponds + hibernation quarters for the herptiles are being made. The project is targeting Triturus cristatus and the newly discovered, fragile population of Pelobates fuscus! The action plan is being implemented by The Danish Defence, here represented by the foresters Peter & Peter from Region West and East, in close cooperation with Amphi Consult!
Even more ponds for Spadefoot toad and Natterjack toad in Revinge military training field 🙂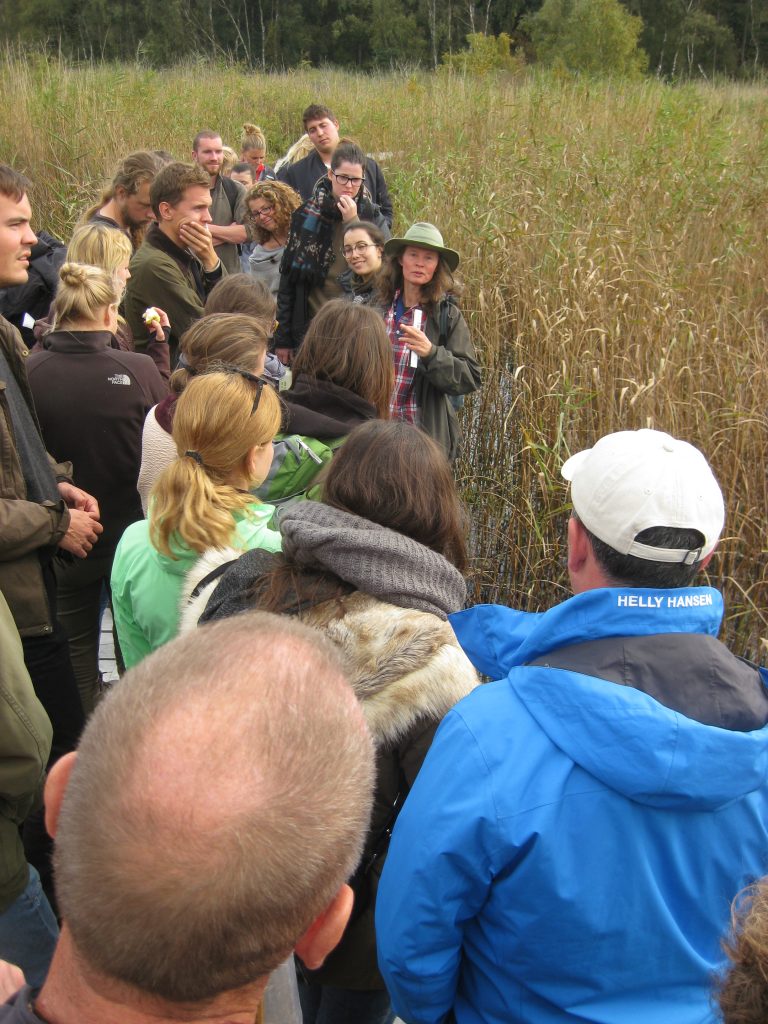 Students visitng Semiaquatic LIFE 
The Semiaquatic LIFE project area Bastemose on Bornholm was presented for students from Copenhagen University, studying Nature Management. The students originates from 10 different countries and participated actively in discussion about management and conservation of diving beetles and water soliders.
Feature on Danish local tv
Click here to see a feature about SemiAquaticLife on Danish local TV (note: in Danish)