The SemiAquaticLife team and Danish Military have started the implementation of the planned actions in the vast complex of landscapes consisting of dunes, coastal meadows, forests and heathland at Oksbøl Military Shooting and Training Field (app. 6.000 ha) at the southwest coast of Jytland, DK. In this campaign we will make 8 new shallow ponds and hibernation quarters in natural depressions. Later we will eradicate Rosa rugosa in the dunes! The benificiaries are Bufo calamita, Rana arvalis, Lacerta agilis and general biodiversity. Oksbøl is rich on birdlife with many nightjars and rare and threatened butterflies like Maculinea alcon!
Restaurering av grodvatten på Ravlunda. Försök att utrota vattenpest.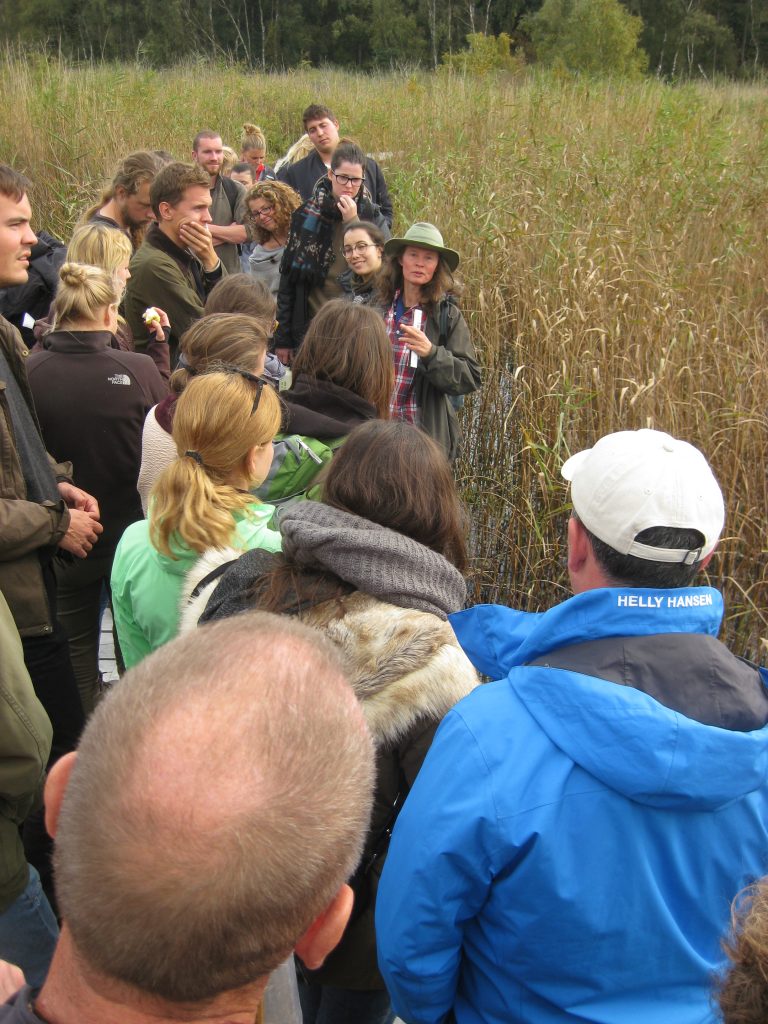 Students visitng Semiaquatic LIFE 
The Semiaquatic LIFE project area Bastemose on Bornholm was presented for students from Copenhagen University, studying Nature Management. The students originates from 10 different countries and participated actively in discussion about management and conservation of diving beetles and water soliders.
Feature on Danish local tv
Click here to see a feature about SemiAquaticLife on Danish local TV (note: in Danish)